It's hard to believe we started this Challenge blog three years ago this month. Wow! That's over thirty posts and a lot more pictures. I'm going to ask a favor of everyone: Please email me and let me know if you want to keep receiving the Challenge results. Some of you may have lost interest and don't want to participate any longer, which is fine. Just give me some feedback. Thanks. Email me at: wordydave@sbcglobal.net Going forward, I'll only send the results to those who reply.
*******************************************************
We had ample opportunities before us as the August Challenge themes were far ranging. "A" for August would have been enough to choose from -- a whole dictionary letter filled with nouns. "Blue" didn't only present color, but emotion as well, although no one went in that direction. "Reminds me of Childhood" focused mainly on nostalgic toys, but could also include a can of Spam or birthday cake. "On the Wall" was more specific and pointed.
Let me remind everyone: the plurality of Challenge theme choices should make it easier for you to choose your subject. They are not meant to be shot inclusively. You can select either one or more or all - whatever you feel like. Most photo challenges only offer one choice, thus limiting the subject and making it much harder to plan and capture it. But we usually let you have a wider field of themes, so you're more motivated to get out there and shoot. Has it been working?
*******************************************************
We'll highlight Don's photos first. He says, "Most of this months pics were shot in Morro Bay. Janet and I took a drive over to pursue one of our favorite pastimes....the antique shops. For things that begin with the letter "A", we stopped at the avocado farm on Hwy 41."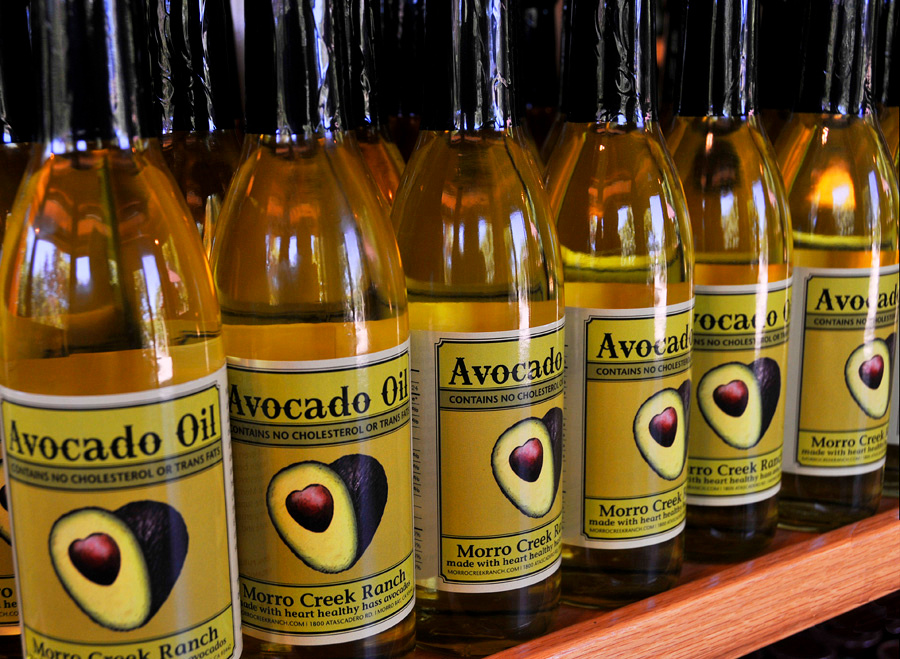 "The antique shops had possibilities for all the categories. The pedal car reminded me of the one I had as a kid."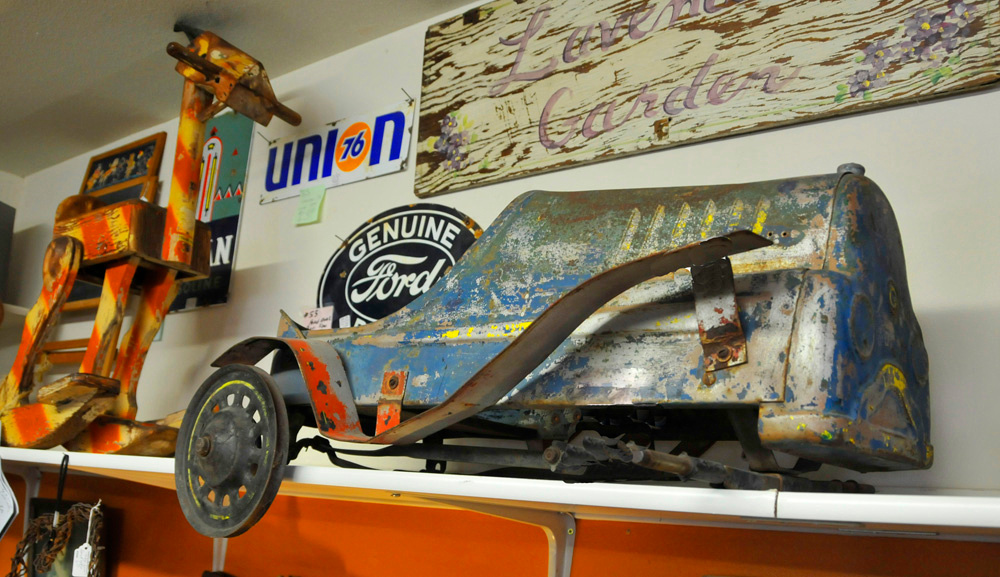 "The "Antiques" sign covered 3 categories: Begins with "A", is blue and on the wall."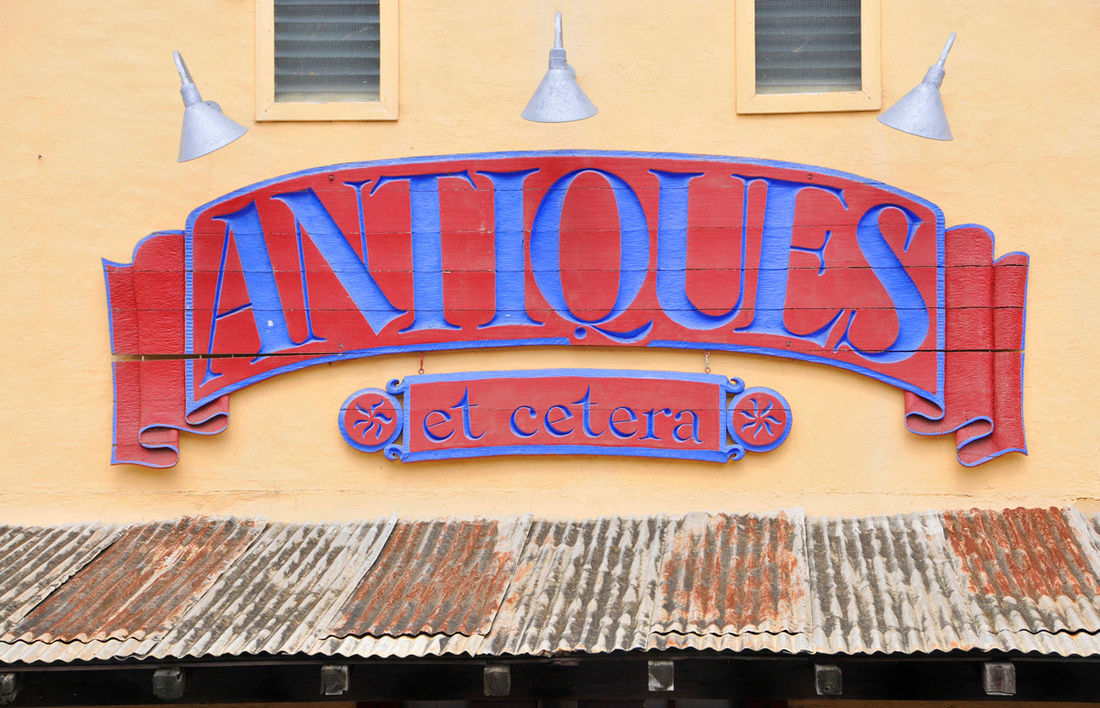 "While Janet shopped in one of her favorite stores, I had plenty of subjects for the "On the Wall" shots."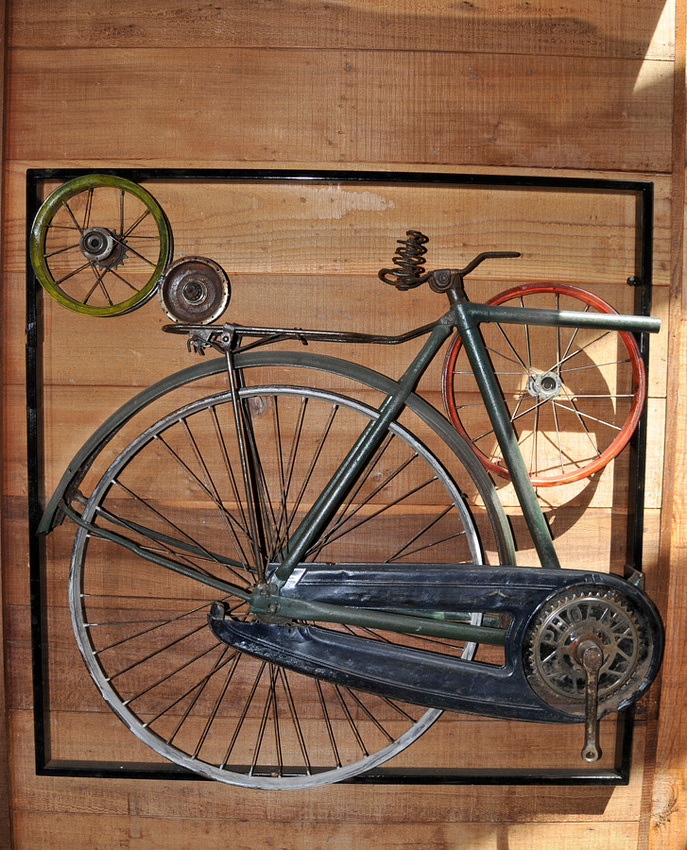 *******************************************************
Megen's choice for "Reminds Me of Childhood" theme is a picture of her daughter, Jordan. Jordan's dance troupe participated in the annual Pinedorado Days parade in Cambria, CA. When it's hot, the imagination goes to work. Ah, refreshing! She'll love seeing this in another ten years!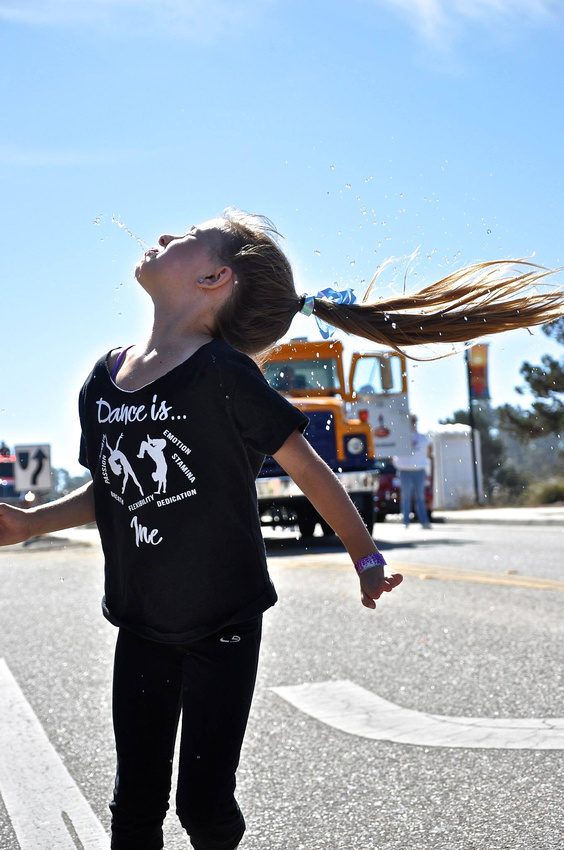 *******************************************************
We want to highlight Linda's entries next. She says, " We were driving down the street in San Francisco, and there's a lot of construction going on. You can say there's some blue, there's a letter A, and it's a wall. I thought the angle was interesting."
"Also in San Francisco, which always evokes childhood memories, because my dad used to take us there, and he always told us about when he was stationed at the Presidio. He also has pictures from Coit Tower 20 or so years apart. This day we were obviously at Pier 39."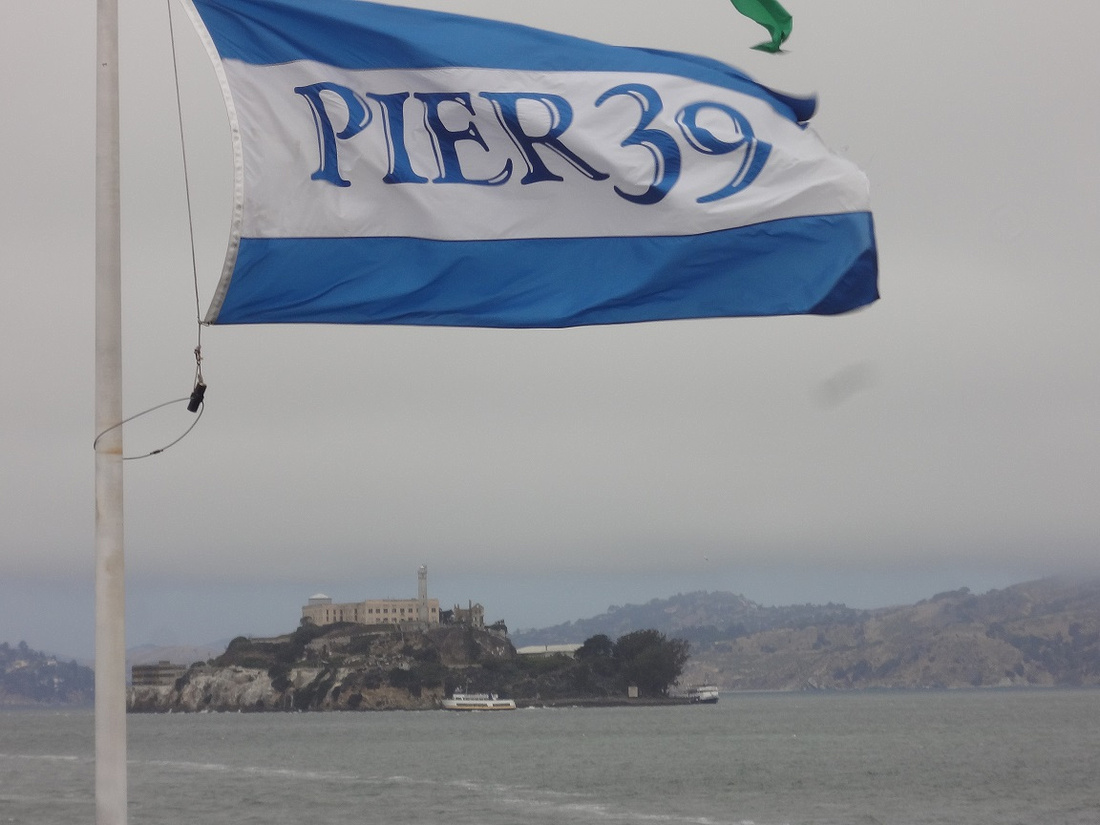 "This beautiful Automobile was part of a display in Lodi."
"An Angler at Lodi Lake. The clouds were amazing that day. I spent many days at Lodi Lake during my childhood."
"Experimenting again with unusual angles (see #1 LOL), this Arrow will tell you which way to go. Also at Lodi Lake."
Be sure to visit Linda's blog: http://lindyslovelies.blogspot.com/2014/08/photo-challenge-for-august.html where she has more pictures taken for this month's challenge and gives us more comments on them. Thanks, Lindy. Looks like you were having fun.
*************************************************************
We all remember the thrill of jumping on the swings at school or in the park and getting as high as we could. We experienced the rush of wind in our face and new perspective of our little world from such great heights. Some of us were brave enough to launch into the blue, splashing down in the sand feet first - hopefully. Our friends were impressed and we could enter the hero ranks alongside them. Of course, bad timing would reward us with a pride-crushing crash landing. But we'd get up and try again.
John sent us two "Reminds Me of Childhood" photos, featuring his two young flyers in action. It was deja vu all over again. He says, "I think we all can remember taking the leap."
*********************************************************
Adding to the "Blue" theme, Ginnie's entry comes with a warning: don't look if you're a bit squeamish about seeing all things dead as doornails. It's only one picture, but she's figuring it has a little of each of our four Challenge themes in it, so she gets the Everything But the Kitchen Sink Award. I'm not sure whether this is a blue-belly fence lizard or an alligator lizard, but I do know it's not posing for the camera.
She says, "My personal challenge this time is to wrap all categories into one photo as explained:

"A" for Aesthetic response, or emotional response to image.
Something Blue, this guy is either a Bluebelly or a California Alligator lizard.
On the Wall, I'm sure he had been.
Reminds Me of My Childhood, several little brothers used to chase me with these, just to hear me scream.
Sorry about the quality, but I still don't like these creatures and couldn't go back out and do a retake."
****************************************************
Let's all welcome Sharon to our Challenge Group. It's fun to see another perspective, and Sharon has captured all the theme flavor needed to keep the ball rolling. It's not often you see an ["A" for] almond blossom rendered in metal, especially ["A" for] aluminum. Hence, her title for this shot: Aluminum Almond Blossom. Nice detail and composition. Now we're all wondering about the 'rest of the story.' Just what is this? A picture frame? A vase? A trivet? Such a mystery!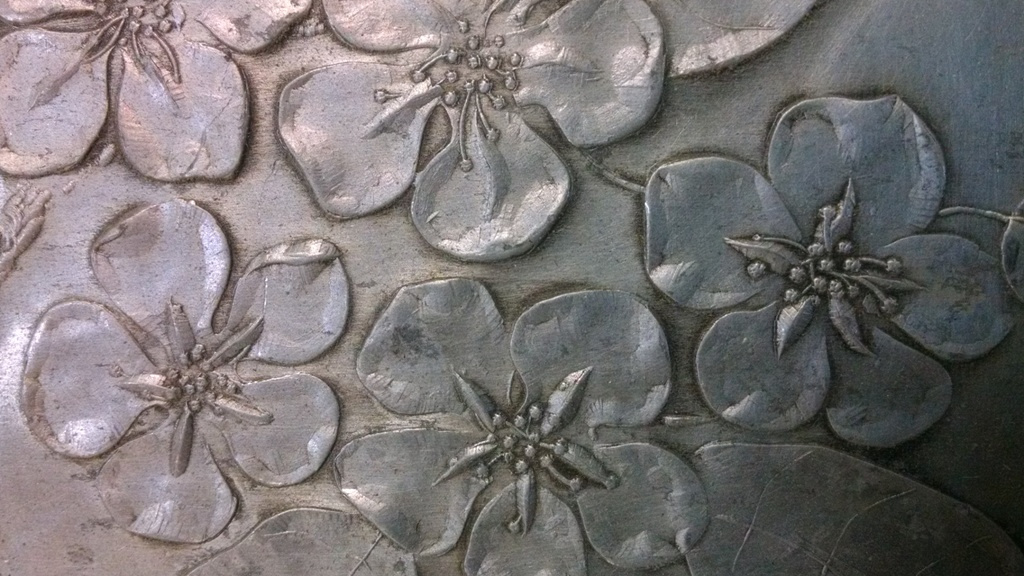 None of us can forget the View-Master travel reels as they ingeniously spun around inside that plastic viewer. Click, click, click. We clicked our way from the Pyramids of Egypt to Yosemite National Park in a matter of minutes. All in glorious color and 3-D! High tech in our low tech worlds. Makes me want to run out and buy one. Thanks for sharing these "Childhood Memories."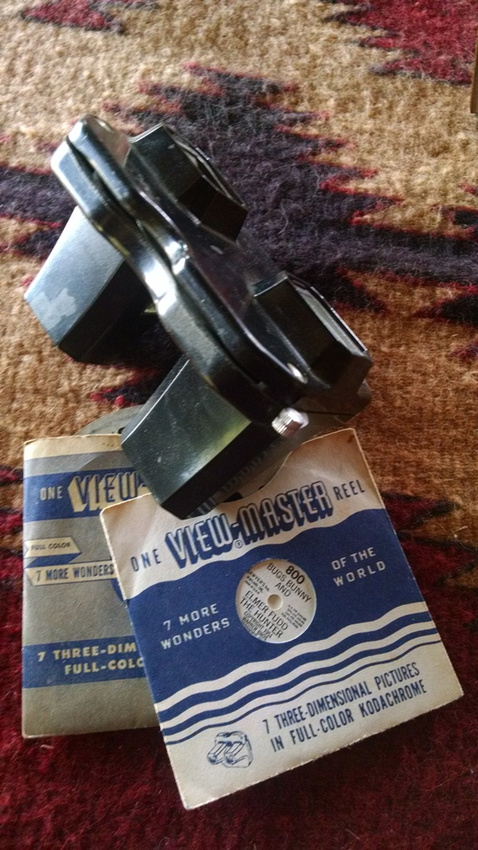 Sharon shows her humorous side with "Blue Boy Revisited." Note her choice of composition. She's emphasizing the "Blue" theme by adding the blue sky to the scene. The main subject isn't centered, but placed at the left to balance the two blues so neither is overwhelming. The man logo on the door adds to the message, making it more personal and relational (does that make sense to anyone but me?). Bordering on the abstract, there is an artsy feel to it, as well.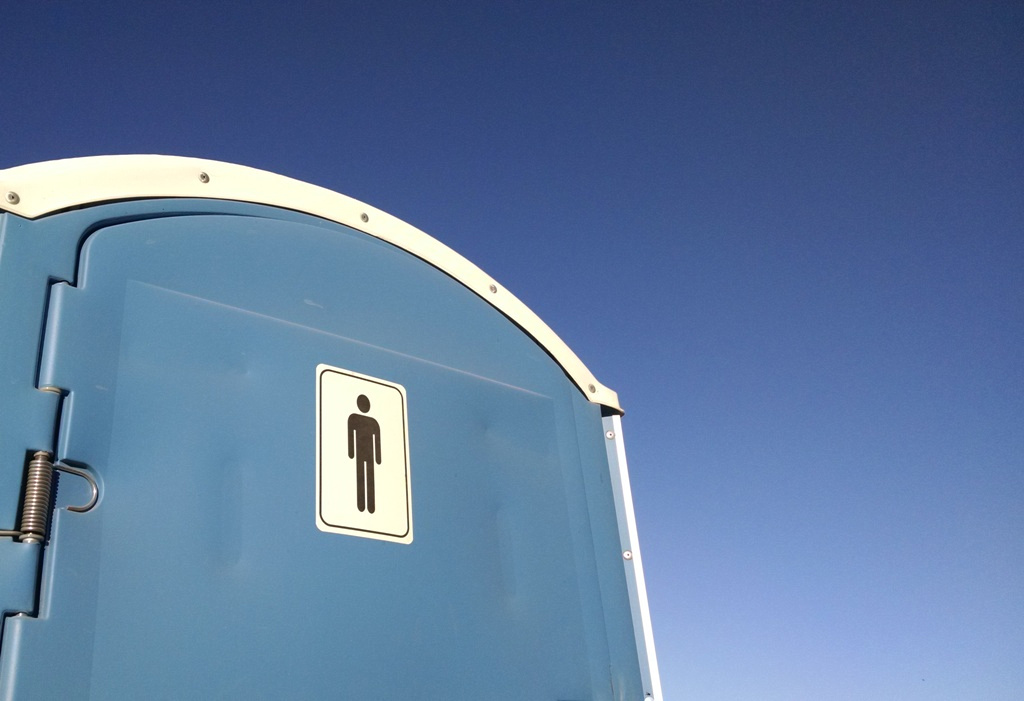 Sharon's last entry reminds us of childhood, also. Looks like this little guy has a lot of memories of his own. Note the complementary colors, use of available light and rule of thirds used here. http://en.wikipedia.org/wiki/Rule_of_thirds Thanks, Sharon. We look forward to seeing more of your photos next month.
*************************************************************
As you can see, we've broken the record for posting the most pictures for a monthly challenge. Thanks to everyone for their participation and enthusiasm for the project. Nota bene --- You don't have to shoot EVERY theme in a given month. One will do. So don't feel intimidated or overwhelmed if you see four themes posted. I only do that to make it easier for you to choose what you want to shoot and add variety.
Wow! August was a long month -- with five weekends. So there was no shortage of picture taking for me. I'm pooped, especially after shooting the Ripon Hot Air Balloon Festival yesterday morning to round out the month. These first two photos emphasize both the "Blue" and "Childhood Memories" themes.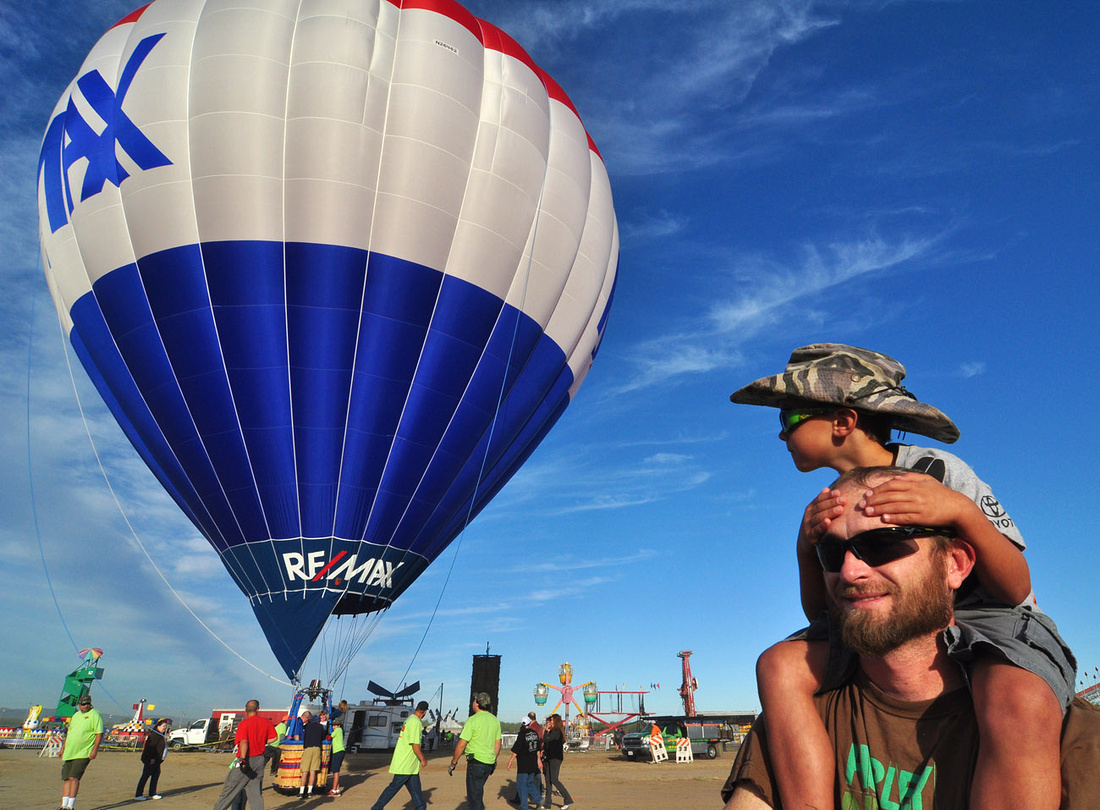 The Stockton Record also hosts reader photo challenges. The latest one was entitled, "The Blue Hour." This is one of two pictures they posted that I sent to them, Burns Tower on the University of Pacific campus before sunrise. It's always fun to wander the grounds when no one is around but the campus police! They let me alone when they saw my tripod.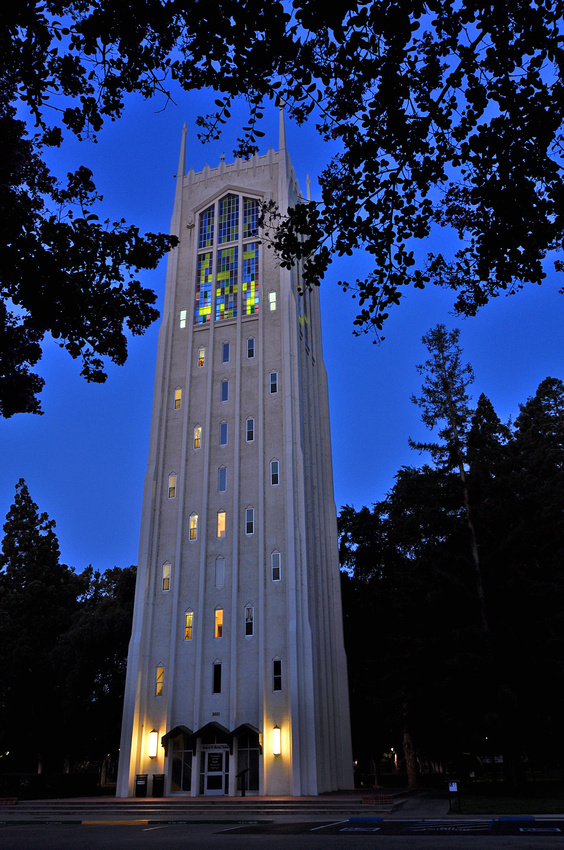 Another "Blue" capture. This time from work. This is the dumpster bin that sits by the cutter machine I operate. Blue, with a modicum of rust to make it interesting and keep your eyes moving. Yeah, that prop bar used to be straight many moons ago. The recycling company that provides the bins is well known for it's heavy-handed beating up of these poor containers. Ha!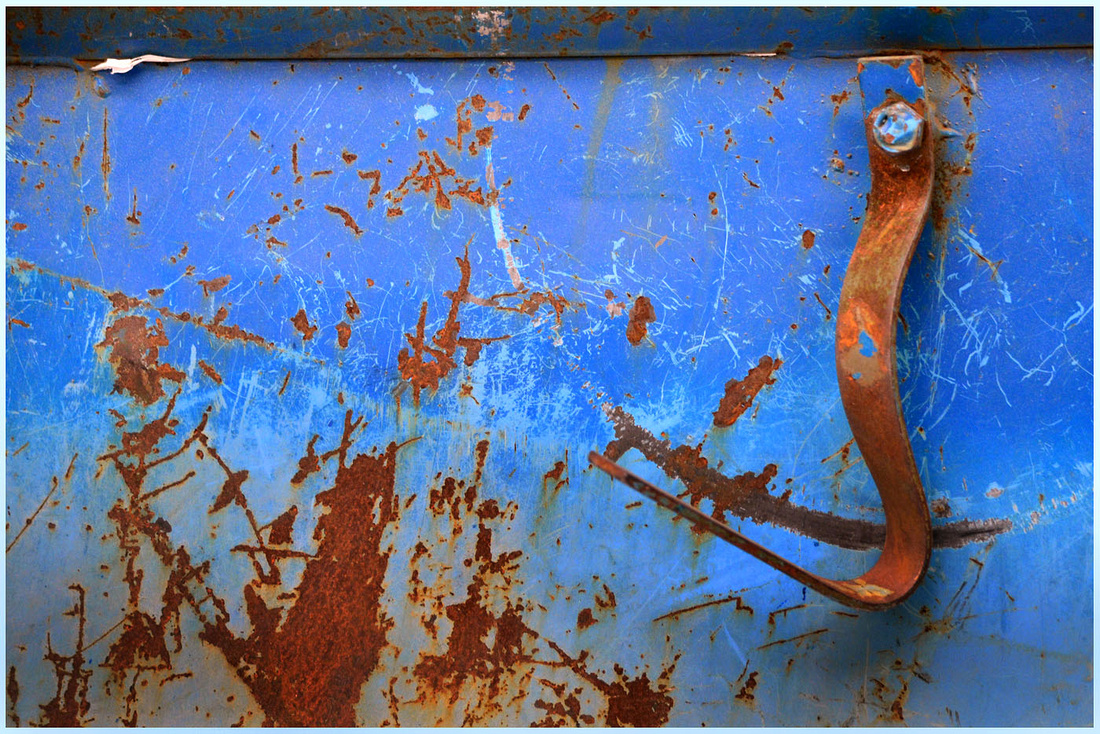 One more "Blue" shot - this time from the Sundial Bridge in Redding. An amazing piece of architecture, you don't want to miss using your camera on it (literally) if you ever scoot by the city. It's less than a minute from the freeway.
I made this shot with my telephoto lens propped on a ground level light fixture, guessing at what was in the viewfinder. It was a trial and error attempt to get an abstract that emphasized both the bridge engineering and blue hour sky after sunset. I didn't have a tripod, so had to resort to any available prop I could find. Don't be afraid to experiment like this. You'll be surprised at the results compared to trying to hand hold your camera when you don't have enough light. I also used the back of a bench seat, the bridge railing, and planter box as make-do tripods that night.
We also visited Weaverville with cousin Bruce and Penny. Their museum is a must-see destination, as well. First class displays. These next three shots were taken with the "A" for Antiques in mind. An old trunk, a bottle display and the guts of a grand piano. You can see the full set of old stuff here: http://wordydave.zenfolio.com/p413007466
For the "Reminds Me of Childhood" category, I chose this old phonograph with the green wool record protector. Lots of brass, dark wood and an easily replaceable needle. Grandpa Skinner had an old Victrola that we kids could use when we got older. Loved playing everything from Irish bar songs to Roy Rogers westerns. All at glorious, scratchy and monotone 78 RPM. Those were the days our kids and grandkids will never experience, sadly. Although, Sister Ginnie bought a portable (retro) player a few years ago so she could play some of the old kid's records for her grandchildren. She was hooked, also. Hopefully, the tradition will continue.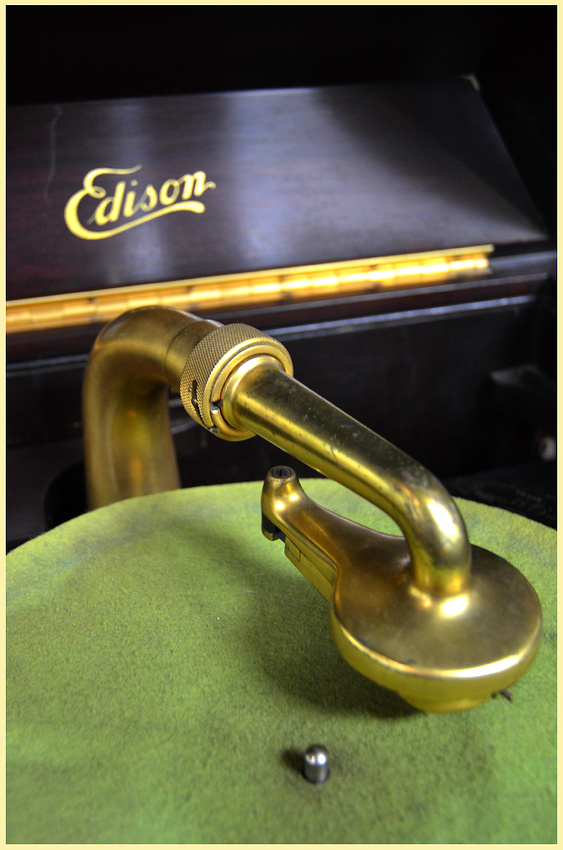 Another childhood memory is lining up for a race. I captured this bunch of kids sprinting off the start line yesterday at the Balloon Festival. It was difficult jockeying for position with so many parents taking pictures as well. Sometimes it helps to carry a big camera and get down really low for the shot. Lots of fun watching them run a false start, being herded back to the line, then getting them ready to go again. Nikon D90, 12mm lens, on camera flash for fill. You can see the full set of Festival photos here: http://wordydave.zenfolio.com/p170207956
Last, and certainly least is my shot of something "On the Wall." This was taken on the wall of the Burger King in Willows, CA where my grandfather Skinner was born. I don't think they had carbonated beverages around in 1894, but maybe. The "Nu" in the NuCO2 isn't a new element. It's the name of the beverage company that provides the CO2. This was taken with my trusty point and shoot, then played with in Photoshop to get this spongy look. An added bonus: the pigeon feather in the right corner. Hey, photography is about having fun, not like so many of those other - boring - hobbies, like playing chess or collecting tiddlywinks.
**********************************************************
Update: Cousin Bruce also sent some of his photos of Weaverville and the Sundial Bridge in Redding. The bridge photos emphasize the blue in the twilight sky, and the museum and classic car pictures remind us of "A" for Antiques, "On the Wall" and "Reminds Me of Childhood" themes. Thanks, Bruce. Keep shooting more shots of the bridge: one of the September themes is "S".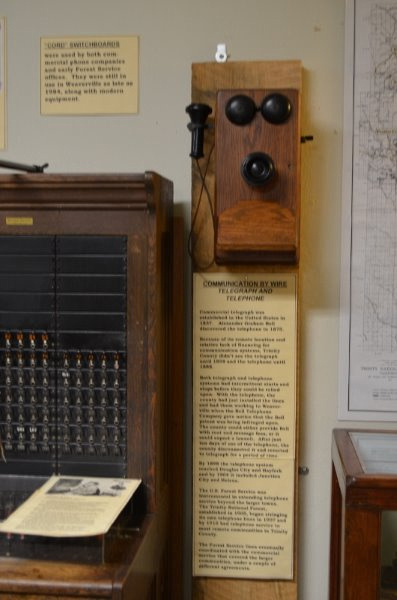 Now, this is camping in style!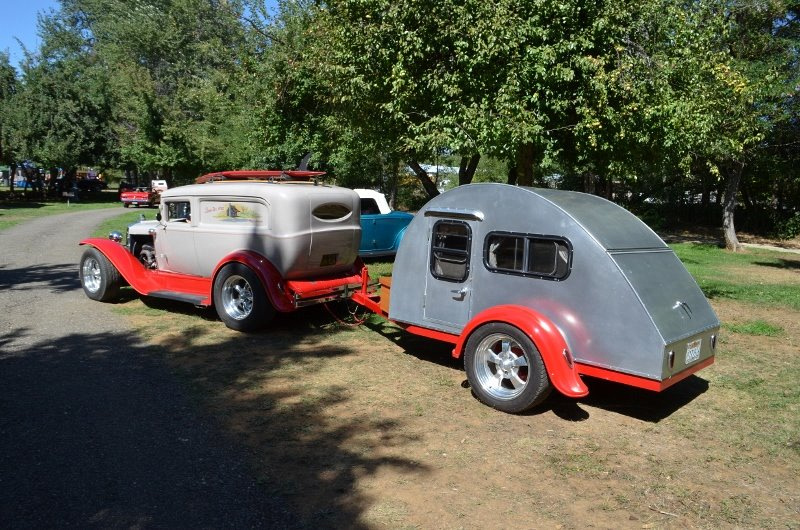 That's Barb and Penny watching us take pictures and before they realized there were zillions of spiders right below them, ready and waiting for the lights to come on so they could have their dinner!
****************************************************
Well, that was certainly a veritable variety of showman(and women)ship. Thanks to everyone who went the extra mile. It was worth every step.

September's Challenge Themes will be:
Morning - a picture that is taken in the morning, like you in the mirror when you first get up! Or not!
"S" for September - anything that starts with the letter, 'S.'
Reflection - we've done this before and it's time to revisit it.
Over My Head - everything from Combinatorics (high math) to the moon and stars.
Again, as a reminder, we need an update on whether you want to continue receiving the blog posts each month, so please email me if you do at wordydave@sbcglobal.net
Enjoy your September - you're as young today as you'll ever be!
Happy shooting.