Yes, September is past - October is here. Change is in the air, as John Updike aptly put it:
"The breezes taste
Of apple peel.
The air is full
Of smells to feel-

Ripe fruit, old footballs,
Burning brush,
New books, erasers,
Chalk, and such.

The bee, his hive,
Well-honeyed hum,
And Mother cuts
Chrysanthemums.

Like plates washed clean
With suds, the days
Are polished with
A morning haze."

~ John Updike, September
********************************************
Whatever month it is, it's a great time to take pictures, but September usually isn't too hot or too cold or too wet or too crowded with families with kids. And the Challenge themes were tailor-made for it. We've received a good number of photos to peruse and enjoy, starting with Don's "S"s and Reflections.

He says, "I stuck with the "S" and Reflection categories. I was going to try to shoot some star trails for "Over my head", but the weather conditions weren't cooperating.....until this morning. Unfortunately I got up too late. I've been getting up early every morning for almost 2 weeks now, only to see fog or high overcast. I got up at 5:30 this morning and didn't even bother to look outside right away. By the time I did, I knew I'd missed my opportunity. The sky was just starting to go from black to deep blue and it was crystal clear. Not enough time left for a long exposure. I've got 2 days left....don't count out one more submission."
We're still waiting for that star trails shot, Don! But we aren't holding our breath.
Don says, "Four of the photos fall into the reflection category. Janet and I were coming back from a jaunt to Morro Bay when we pulled up behind this polished tanker truck. I would entitle this, "Objects in mirror are much closer than they look". The last two are in the "S" category, "sea" lion and "sea" otter. These 2 were posing for the tourists in the harbor. All were shot with the Nikon D300 and 18-200mm lens. Cropping, contrast and color enhancement done in Elements 11.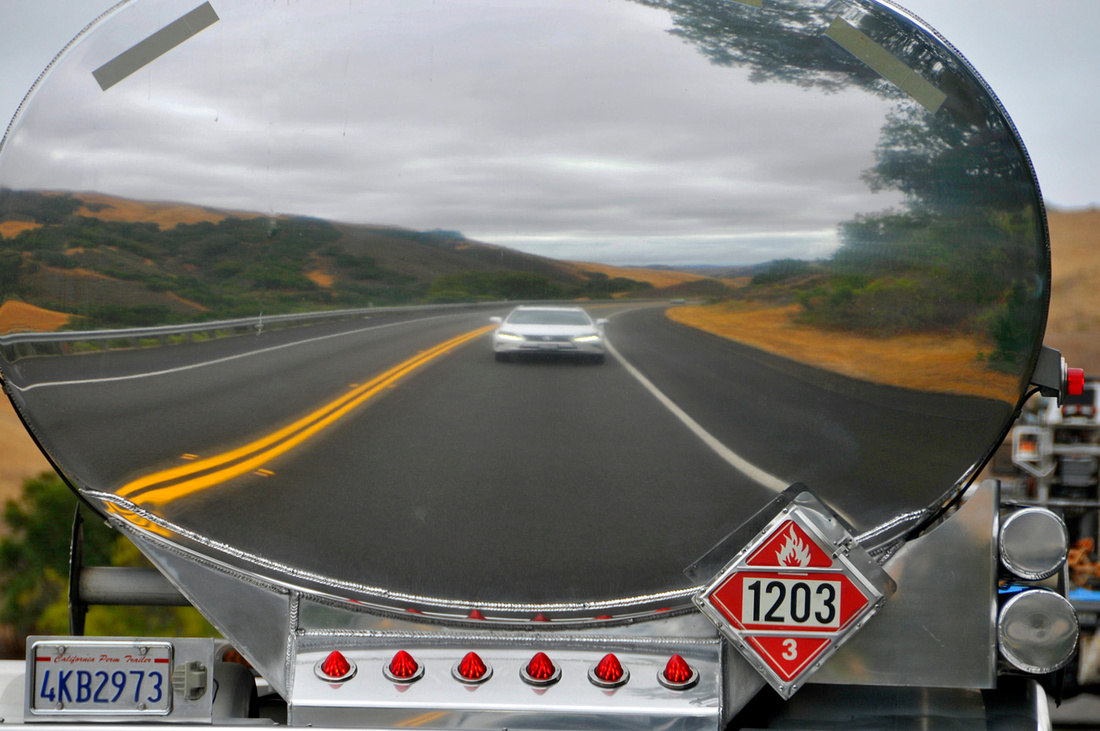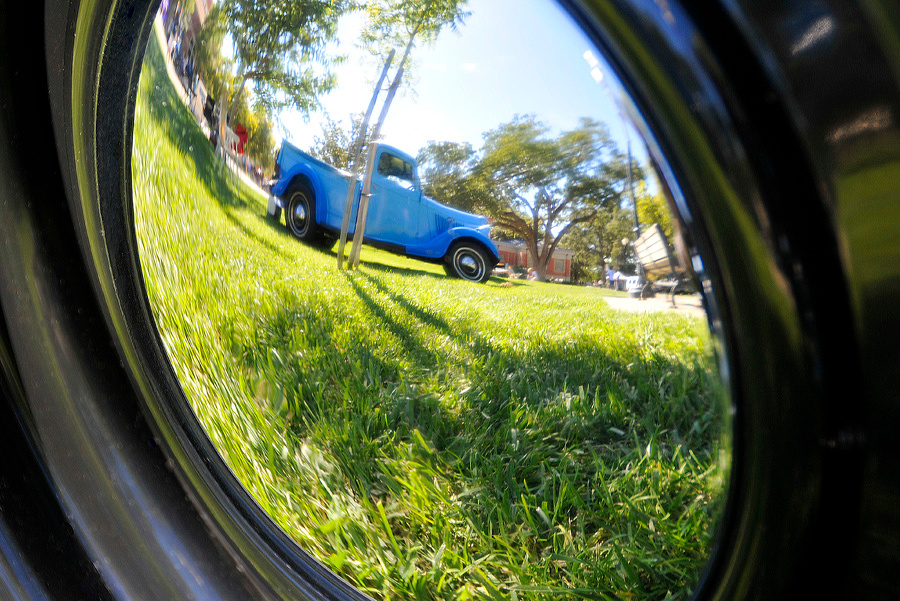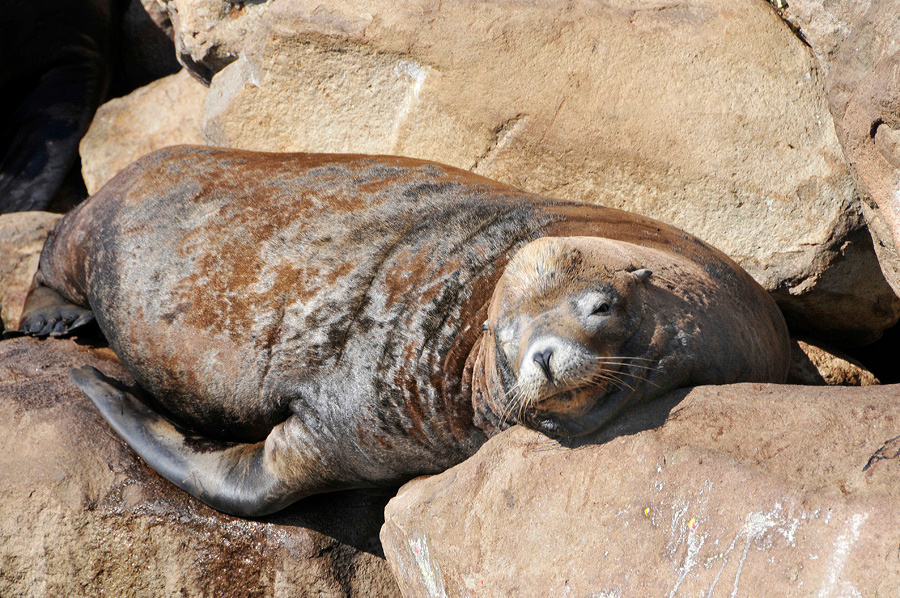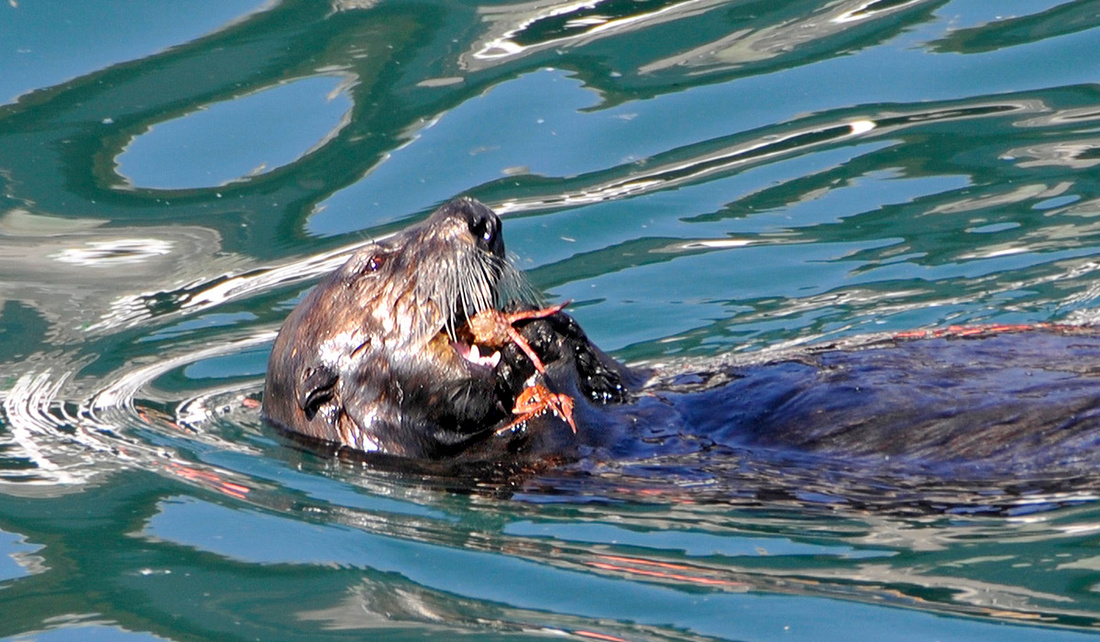 *****************************************************
Megen is our second featured artist for September. She monopolized the "S" theme with all of her entries, using creative alliteration to title each one.
Sometimes, getting in really close is the best choice for a portrait, as you can see here. It allows for extra detail and a realism.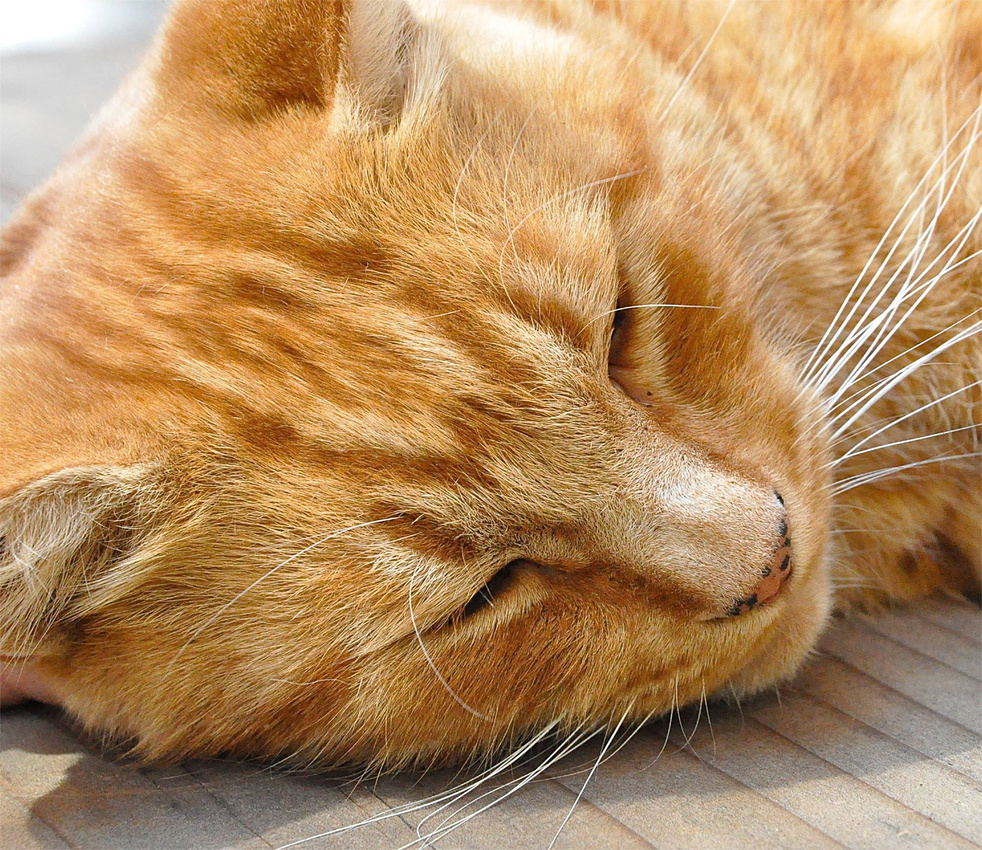 September Slumber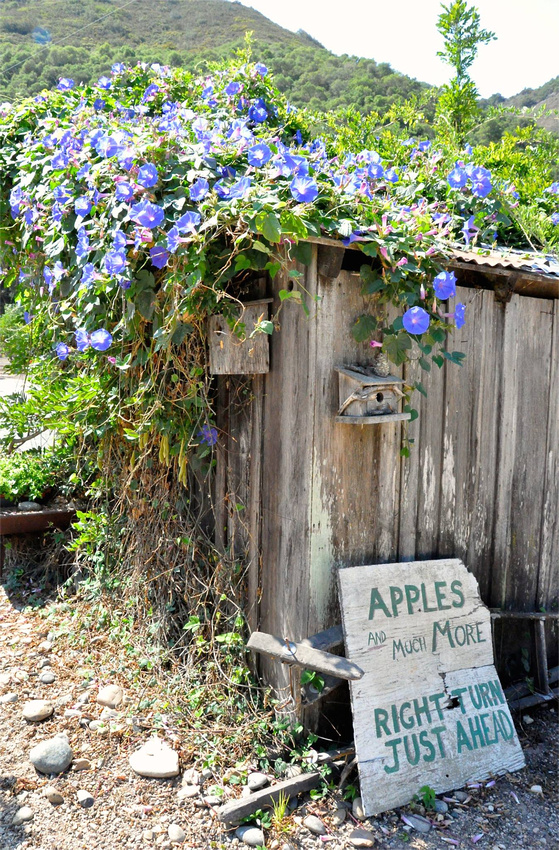 Shabby Shed
Screen Shadow
Spidery Splendor
Spider in the Straw
**********************************************
Linda, you're next up with a September "S". You said, "a sad smoky sunset. There is so much smoke, it turned the sun brilliant orange. Beautiful except I knew the reason. And then I saw the reflection of the sun in the water running down the street in the drought."
For the Over-My-Head theme, you said, "This tree is dead and brown on the outside, so it was a surprise to see so much green inside. Hope it survives this awful drought."
Poor redwood. There are two redwoods on our north side over the fence. Beautiful, but super messy.
And we finally have a Morning theme photo! But look who our sunrise subject is! Linda says, "The beetle landed on the window before my eyes. So I snapped its picture, since I was standing there with my camera hoping to get a good sunrise." Wow! Looks like an alien to me. Great catch!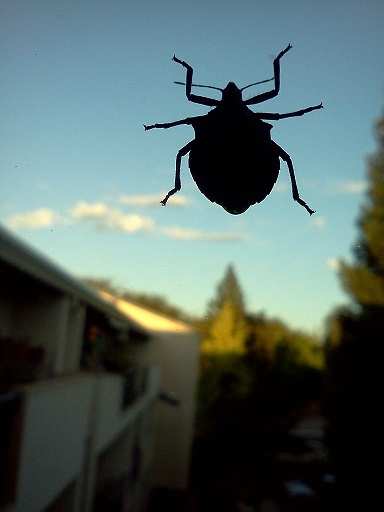 ***********************************************
Bruce's new digs in Redding is a nice little development with lakes and access to hiking trails. We'll enter all of his photos under the "S" theme: "S" for Serenity, Stillness and Solitude. Thanks, Bruce. Great composition and color.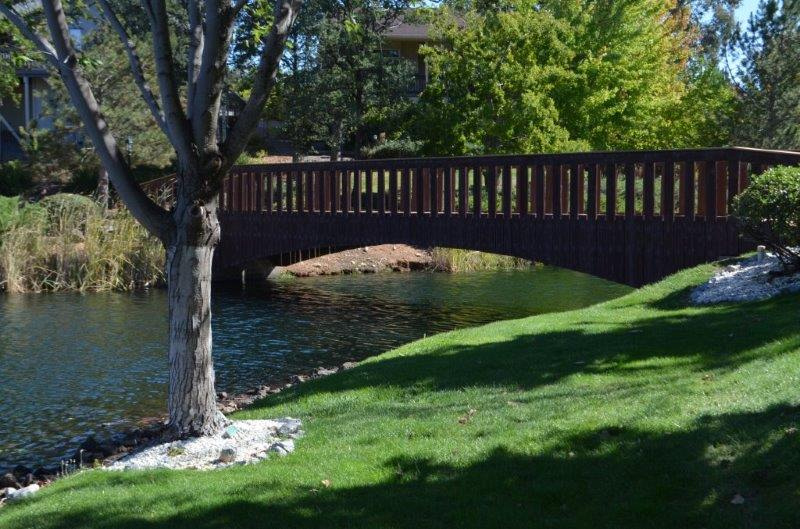 ***************************************************
Ginnie also submitted a few pictures for the month, including our only flower photo - California Fuschias. She took it in the morning, so it fits the Morning theme. Note the complementing/contrasting swatch of color behind the flower on the right. Now what if it had been red - or blue?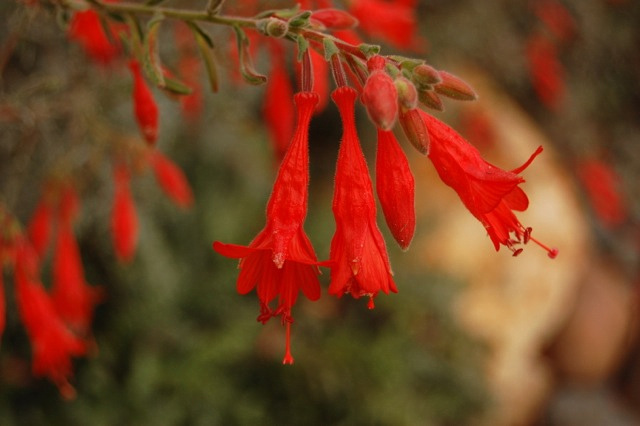 She also went crazy with the "S"s as these next three shots prove: Sea Splash, Sentinel and Sky, and Seagulls at the Seashore.
What makes this zoomed in crashing wave composition work? It's taken with a fast shutter speed that freezes the water droplets, adding interest, but the dark band of shadow running diagonally across the top of the photo is the reason why. You wouldn't see the water drops in detail without it, and it adds balance to an otherwise non-interesting, uniform cacophony of spray.
I rarely put my subject in the exact center of the picture. But it works perfectly for this shot. Why? First of all, because Ginnie has cropped it to a square, which is more suited to portraiture than landscapes. So she's taking a portrait of this wonderful lonely oak. But she's also blending the simplicity and uniformity of the subject below with an abstract group of clouds, which force our eyes to wander all over the picture, and not just focus on the center. This photo speaks symbolically as well, as we consider the loneliness and weariness of this old sentinel, stripped of any friends, open to the harshness of sun, wind and rain, soon to die --- contrasted with the beauty, wonder and promise of what's above. That's one interpretation of many, I hope.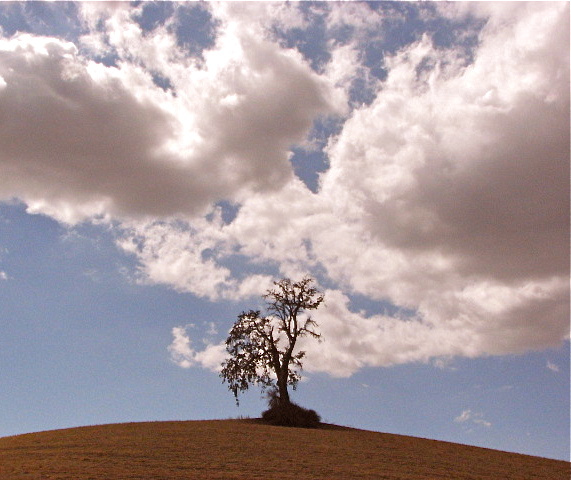 ***************************************
At the bottom of the totem pole is yours truly, lover of the frozen narrative, laborer in the visual vineyard, long time hunter of carpe momentum.
Mornings were made for photography and painting (in my most humble opinion). The air is clear, the colors warm, the wind is still and the surprises are wonderful. This Morning theme shot was made to order as the clouds were arrayed spread-eagle, there was no direct sunlight (cloudy behind me with the sun rising), and a warm tone was in the sky. I'm not happy with the little oak tree in the foreground, but couldn't get far off the designated pathway for a better shot close to the water. Nikon D7000, 12-24mm lens, f7, 1/200, ISO 200.
I didn't expect to see this Over-My-Head theme vintage craft flying above the drag strip in early September. My camera settings were less than optimal before this shot. I had been shooting at 1/200 when I first saw the plane. It looped around while I followed it, shooting it while it left a trail of 'smoke' on its first flyby. Then, as it looped around again for a second time, I finally realized how slow the shutter speed was and bumped it up to 1/640, making my last few shots sharper. Nikon D5100, 55-300mm, f5.6, ISO 100.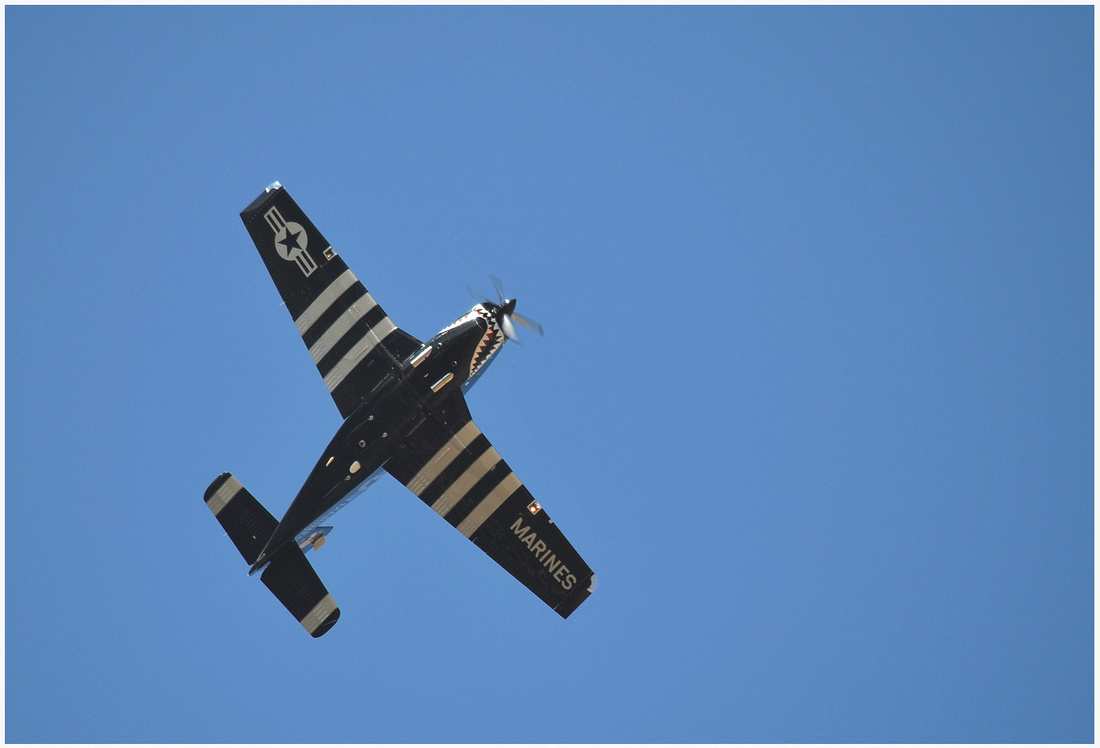 This next capture fits the Reflection theme. Here is a black-necked stilt plying the shallow waters at Cosumnes River Wildlife Refuge. I placed him to the right to accentuate the water movement and ripples behind him (or her?). These are really fun birds to shoot, especially when they're fighting over females or territory. Nikon D5100, 55-300mm, f13, 1/320, ISO 1250, E.V. +1.3 (which was a big mistake - I ended up over exposing a number of shots).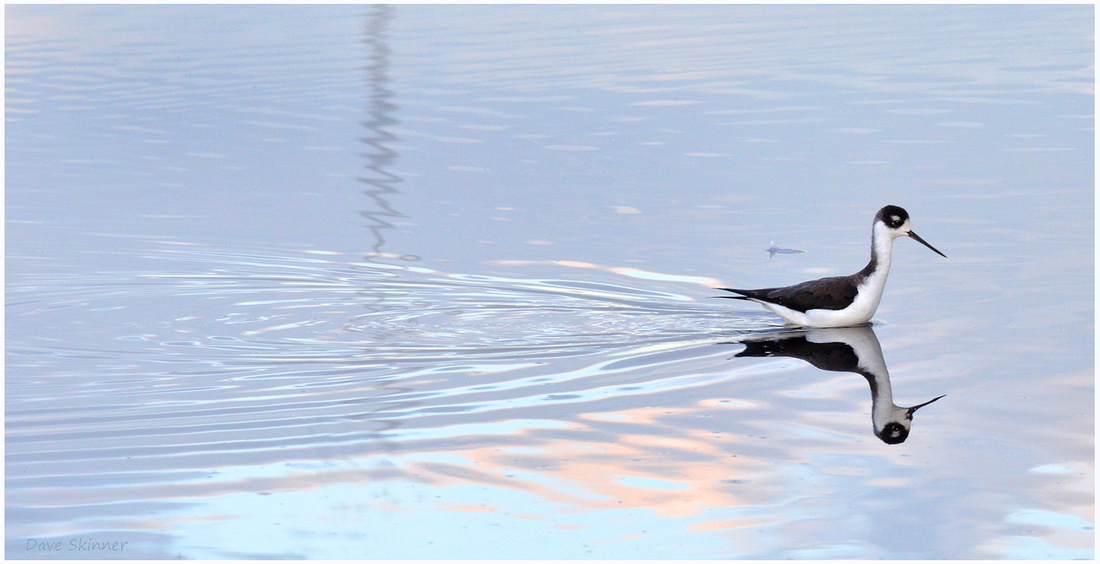 Here's another Reflection photo, taken at Lodi Lake during General Mills annual Fun Run for kids on a Saturday morning. Nikon D5100, 55-300mm, f11, 1/400, ISO 800, monopod. When shooting telephoto, I try to keep my ISO moderately high so I can maintain a fast shutter speed and keep the details as sharp as possible.
My "S" theme photograph finds a sunset silhouette for the subject. Couldn't resist shooting the golden sky over the neighborhood, including this one taken over the backyard fence. Nikon D5100, 55-300mm, f4.5, 1/320, ISO 800.
**********************************************
Another month in the can, and October is on the calendar. Should be another great time for capturing your world, making memories and sharing them with us. Thanks to everyone who sent photos. I know it's not easy to plan a photo shoot for most people, especially busy people like you all.
October's Challenge Themes will be:
"O" FOR OCTOBER This seems to be a good way to give folks more latitude and variety in their picture choices.
EVENT Any event that you happen to attend, like Pioneer Day, a birthday party, or your local police arresting a desperado.
BLACK AND WHITE This is self-explanatory, but you don't have to convert a color picture to black and white to be in compliance. A color picture of a piano keyboard (close up), a color picture of a black and white sign, whatever. Just make sure the photo emphasizes something or black and white.
AGED This can be an aged person, aged barn, aged tree - anything or anyone that is experiencing their vintage years.
********************************************
Rules are flexible, but the best guidelines are:
Maximum width = 1600 pixels
Maximum .jpg file size 500kb.
I can make adjustments if necessary, though, so don't worry if you're having a problem re-sizing.
As always: Keep shooting and have fun!